"Prayer is as natural an expression of faith as breathing is of life." – Jonathan Edwards
Please pray to God that He would…
Firmly establish a good and solid set of philosophies as the base of this school.

Strongly enable the board and headmaster to lead the school in wisdom and grace toward the completion of its Mission Statement.

Graciously provide more of our friends and encouragers to link arms with us in prayer and in cheerful giving to this work.

Solidly equip our teachers to set their sites on God as the ultimate end of education and acknowledge Him in all their ways.

Mightily strengthen each student to the task of the rigorous and important work.

Happily cheer each parent to patiently wait for the promised results He has offered to those who follow His promises.
Thank you for adding our school to your prayer list.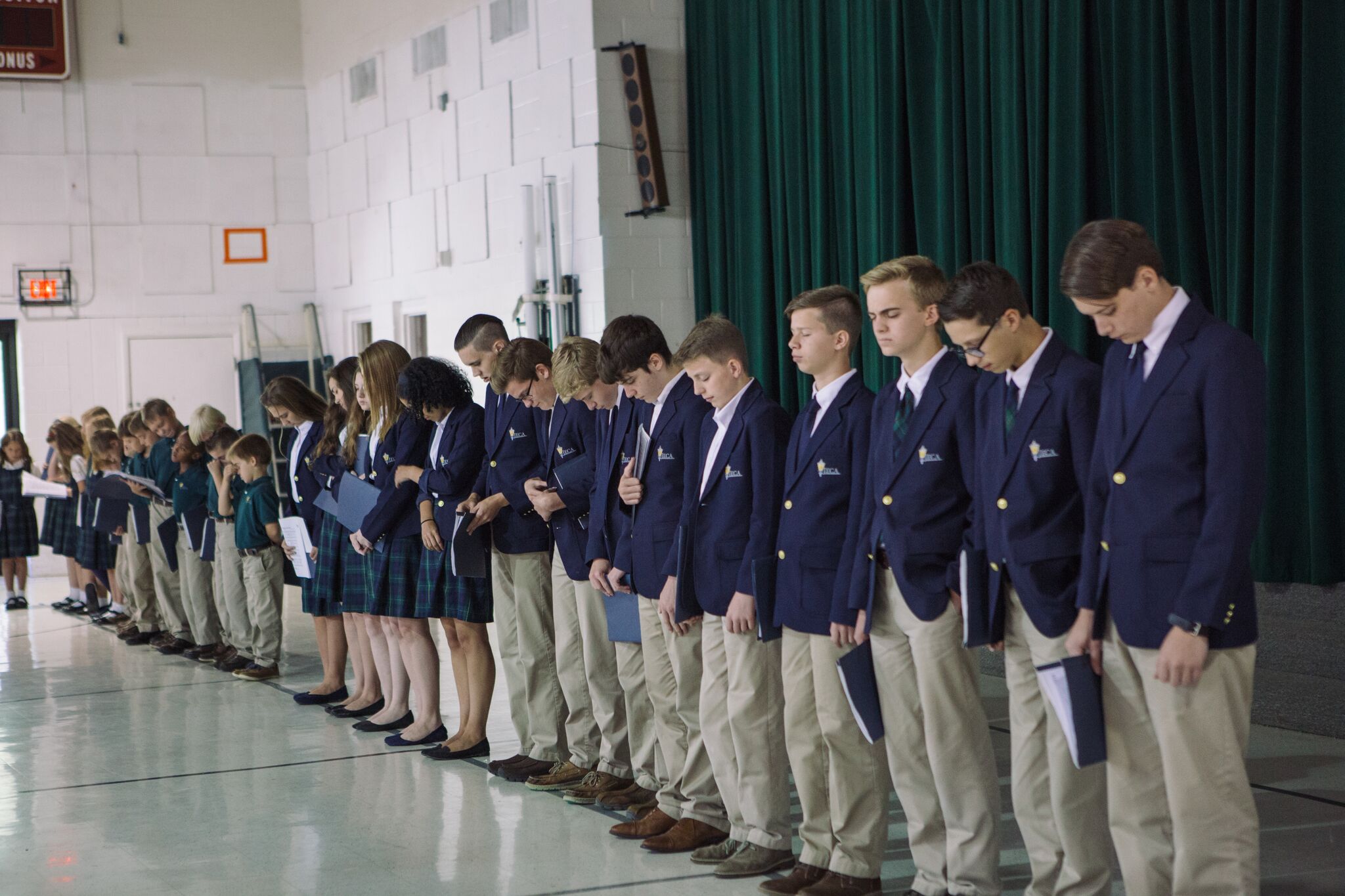 "Thou art coming to a King, Large petitions with thee bring; For His grace and power are such, None can ever ask too much." – John Newton