JECA exists to assist Christian families in rearing their children to be lifelong learners who, with wisdom and beauty, shape and influence their world for Christ.
We Do This By
Acknowledging a providential and saving God in all of our ways,
Instilling a love of competent learning, and
Cultivating a culture of virtuous childhood.
And further, by providing for every student...
Professional teachers who ascribe everything to God and competently model the role of an eager learner,
Curriculum that has stood the test of time and content that favors the best kinds of things, and
An environment that is rich in love, courtesy, deference, and honor.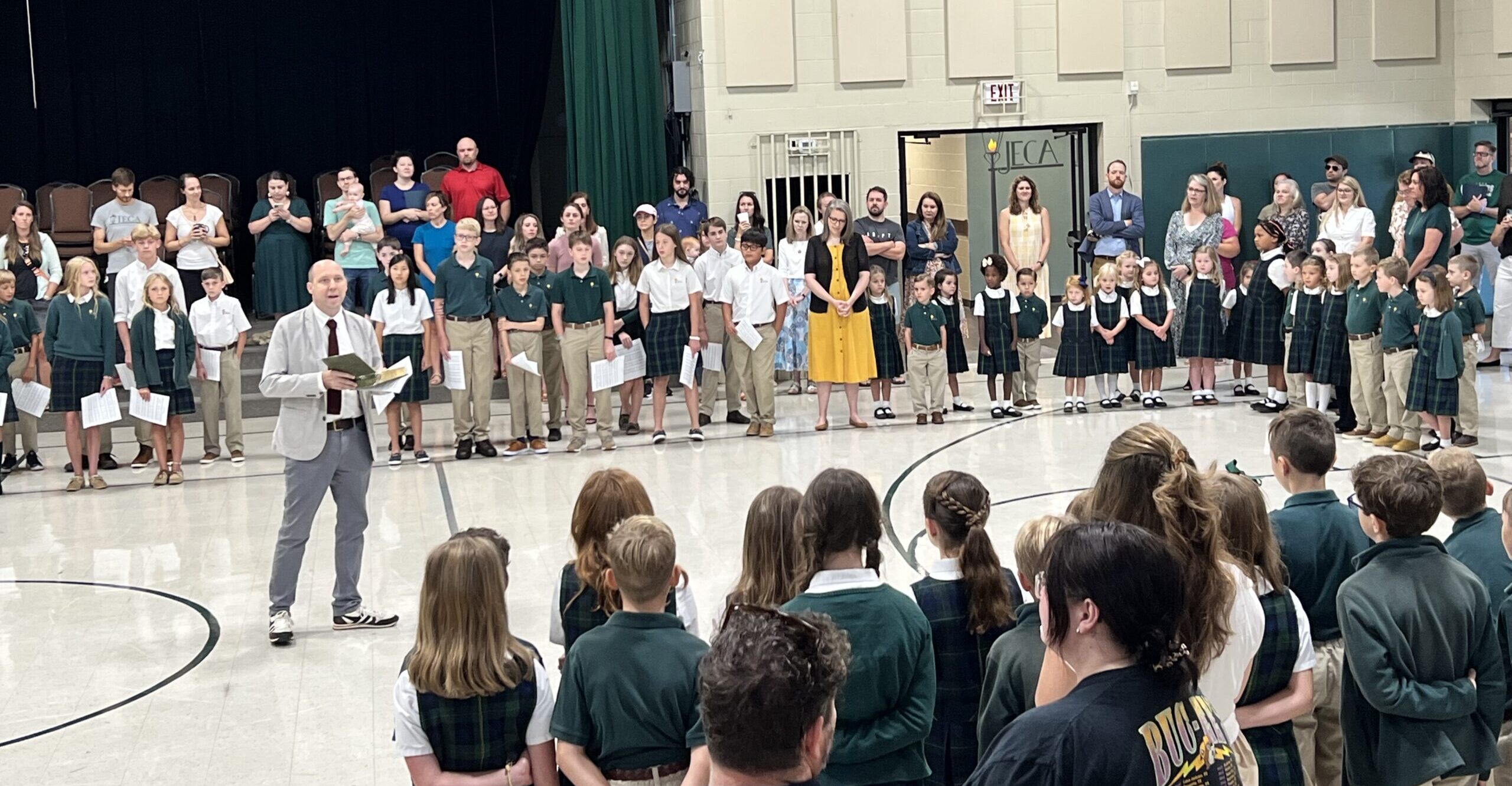 "Many men of earnest spirit and established Christian character are hindered in their efforts to do good by the slenderness of their knowledge." - Charles Spurgeon