We are educators, philosophers, poets, and dreamers empowering students to be lifelong learners.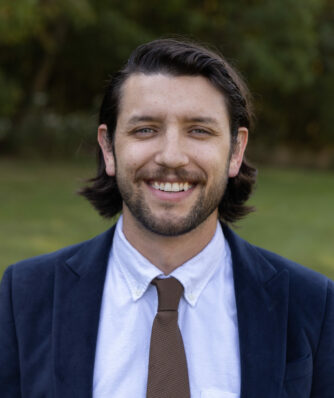 Logic School Teacher
Scott Amante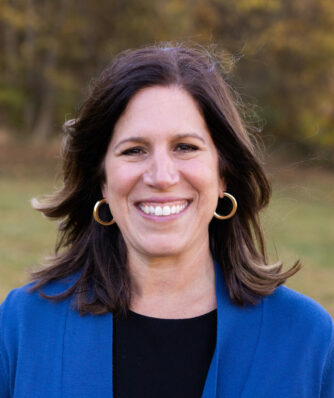 Grammar School Aide
Erika Bimson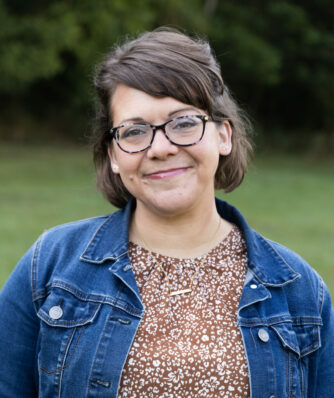 Events and Aesthetics
Christie Boomershine
Mrs. Boomershine has been a constant presence and positive influence on JECA since its founding. Since 2017, she has committed steady regular time every week to the work of the school, especially time spent developing relationships, serving the faculty, and developing the school's aesthetic tastes and consistency.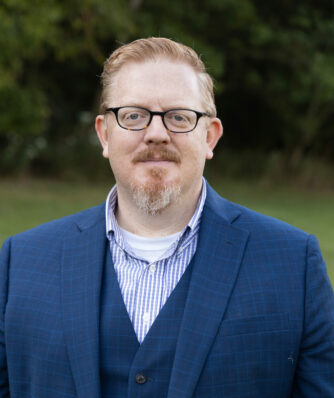 Headmaster
Ryan Boomershine
Mr. Boomershine has degrees from Bob Jones University in Counseling/Psychology (B.A.) and Educational Administration (M.S.). He has been with JECA since its founding in 2009. He and his wife Christie have five children at (or graduated from) JECA. They live in Goodlettsville.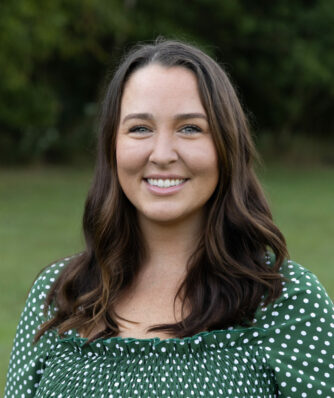 Aftercare Coordinator
Sydney Boyd
Head of Grammar School
Josh Boyd
Mr. Boyd joined JECA in the summer of 2022. He was formerly at The Cambridge School (San Diego, CA). He received a B.S. in Biblical and Theological Studies from Liberty University. He finds great joy in playing his part to shape the hearts and minds of students to think well, love rightly, and live wisely. In his free time, he enjoys hikes, exploring Nashville, cycling, reading, theological discussions with friends, and a good cup of coffee. Josh and his wife Natalie live in Goodlettsville with their two children.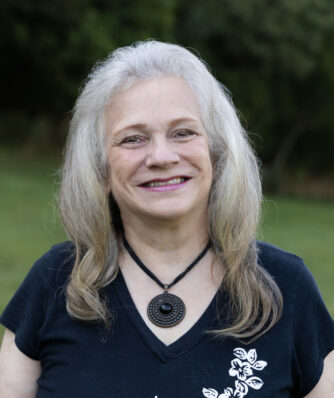 Grammar School Aide
Roberta Carlson
Mrs. Carlson taught Second Grade at Evangelical Christian School in Memphis for many years. She graduated from the University of Memphis with a Bachelor's degree in Elementary Education. Roberta and her husband, Stephen have two adult sons, Benjamin Calvin and Timothy Spurgeon who has coached volleyball clinics for JECA. (2021)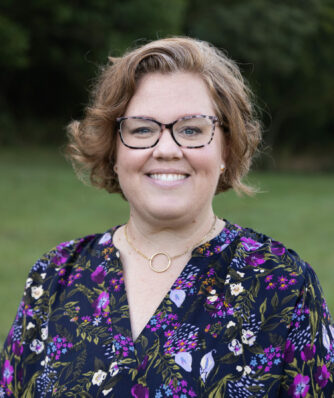 HR Coordinator / Events / K-4 Art
Jenn Casterline
Mrs. Casterline has a Bachelor of Fine Arts degree in Graphic Design from APSU and a Bachelor of Science degree in Engineering from the University of TN. She is a native Middle Tennessean and loves to flower garden and attend to all things green and growing. She loves making up silly songs and devouring great books with her daughter Ellie, who is in 1st grade at JECA. Jenn, her husband Phillip and Ellie worship with Reformed Baptist Church of Nashville and live in Coopertown.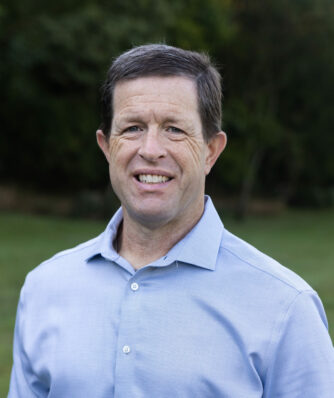 Caretaker / PE
Bruce Clark
Mr. Clark has a degree in K-12 Education from David Lipscomb University and has been teaching PE since 1999. Bruce is passionate about physical fitness and nutrition and enjoys teaching others about the benefits of staying healthy. Bruce enjoys working outside and has a special fondness for cattle farming. He and his wife Julie have been with JECA since 2015.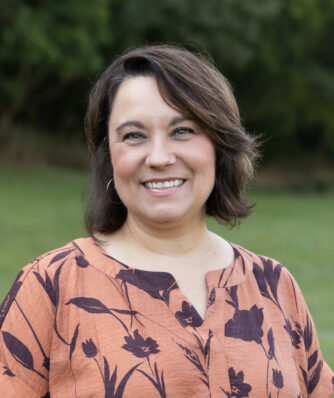 Testing Coordinator
Julie Clark
Mrs. Clark has a Psychology and Family Studies degree from Western Kentucky University and holds an M.A. in Counseling from Trevecca Nazarene University. She has worked with adolescents and families since 1995. She finds joy in singing, studying God's Word, and laughing with her family. She and Bruce live in her childhood home in Madison with their four children.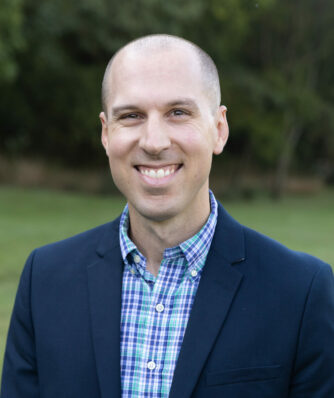 Admissions Director / XC Coach
Jake Conley
Mr. Conley holds a B.A. degree in Public Relations from Harding University. He accepted the position of Admissions Director at JECA in the summer of 2022. He has lived in Hendersonville since 2010 with his wife Rachel, his two sons Luke and Micah, and his dog Rocky. He enjoys hiking, reading, coffee, Liverpool F.C., Nashville S.C., and Nashville Predators hockey. The Conley Family are members of the Northside Church of Christ in Nashville.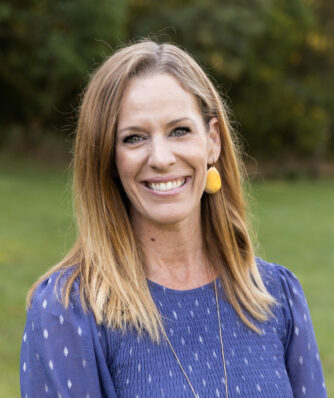 Grammar School Aide / Theatre Arts
Lauren Cook
Mrs. Cook graduated from Columbia State with an AAS in Veterinary Nursing. Her and her husband John have been married since 2003, and have 4 children. This is their children's 7th year attending JECA, and Mrs. Cook's 2nd year on staff. She established a new Theater Arts program at JECA last year, and is eager to embark on another exciting season and production. She and her family attend West End Community Church in Nashville. She enjoys cooking, singing, occasionally writing songs, counseling/talking with high school students, but will take a cuddle on the couch with one of her kiddos anytime. She is grateful to the Lord for bringing them to JECA.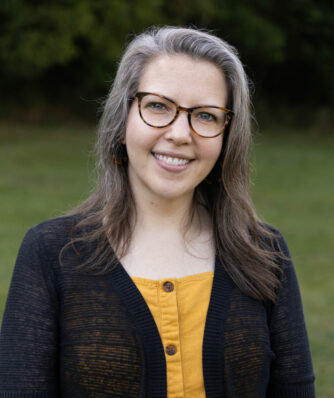 Fine Arts Coordinator / K-12 Music
Lauren Cunningham
Ms. Cunningham has been modeling joyful learning with young learners at JECA since 2012. She has a B.A. in Voice Performance and a Master's in Church Music and utilizes her degrees as JECA's Fine Arts Coordinator. In her free time, she loves reading beautiful stories, eating Mexican food, and cheering on her hometown Houston Astros.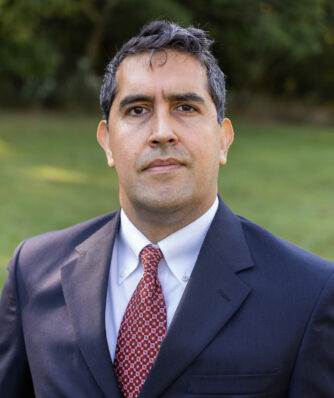 Upper School Math
Mito Farley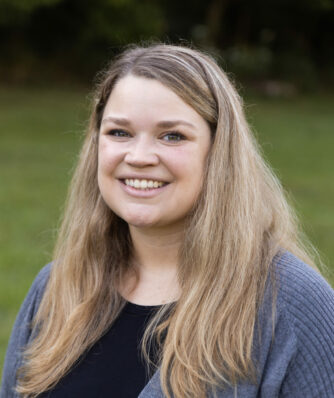 Second Grade
Hope Flowers
Mrs. Flowers is a lifelong Tennessee resident and graduated from The University of Tennessee at Martin with a bachelor's degree in Elementary Education. She is returning to the classroom after spending several years in home education. She resides in Nashville with her husband, Mark, and their 5 children. She enjoys coffee, spending time in the garden, and tending to her goats or other animals on the family farm. Mrs. Flowers and her family attend Friendship FWB Church where they are actively involved in several ministries.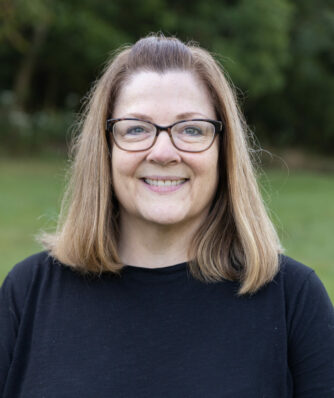 Bookkeeper
Kimberly Gambill
Mrs. Gambill graduated from Indiana University with degrees in Business Administration (B.S) and Computer Science (A.S.). She is happily married to Stephen, a pastor at Reformed Baptist Church of Nashville. They live in Madison with their two children, Hannah and Joshua. She has been with JECA since 2009.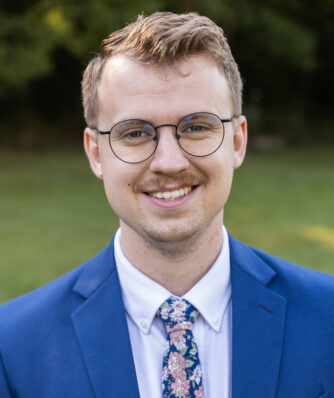 4rd Grade
James Gilbert
The son of Christian missionaries, James Gilbert spent the majority of his childhood in Central Asia. He received a Bachelor of Arts in Interdisciplinary Studies with Christian Studies and Global History from North Greenville University where he met his beautiful wife, Emilie. Following a unique set of circumstances, James then pursued a Master's degree in Ancient Near Eastern Archaeology and Biblical Studies at Lipscomb University in Nashville with the intention of continuing in their doctoral program in archaeology. James joined JECA's faculty in 2021 and he currently lives in Hendersonville with his wife and their daughter, Eleanor. He enjoys reading, philosophy, music, and studying the world of the Bible.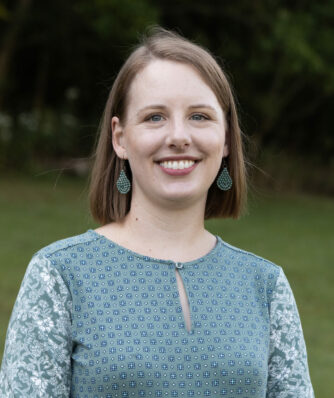 Executive Assistant & Registrar
Abbie Graham
Mrs. Graham graduated from Lipscomb University with a degree in Psychology (B.A.). She and her husband, Adam, live in Joelton with their three children, all of whom attend JECA. She joined JECA in 2018 as Registrar and has since also taken the role of Executive Assistant.
Upper School Humanities / Dean of Students
Nathan Haney
Mr. Haney has been a part of the classical Christian education movement since early childhood, joining JECA in 2013. He holds a degree in English from Belmont University where he studied literature, philosophy, and writing. He enjoys playing golf, watching movies, and mowing his lawn. He is a workaday minimalist and recovering neatnik. His wife Angie and son Ford make him bearable.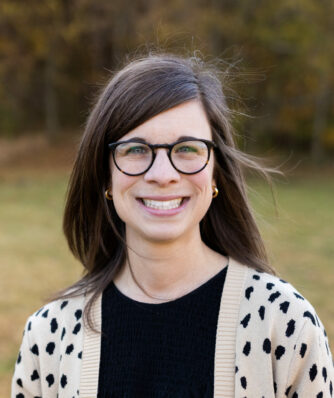 6th Grade
Hannah Haun
Mrs. Haun is a native South Carolinian but has lived in Nashville for the last decade. She has a B.A. in Communication from Bob Jones University and an M.Ed. in Child Studies from Vanderbilt University. Mrs. Haun enjoys walks with her dog, engaging podcasts, fresh notebooks, and all doughnuts. She and her husband Grant live in Goodlettsville with their energetic dog Cayce, and they eagerly anticipate the birth of their daughter in the late summer of 2022.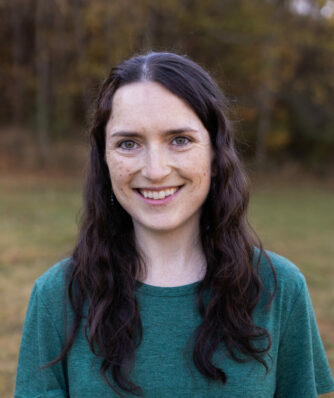 Upper School Teacher and Guidance Counselor
Naomi Haupt
Mrs. Haupt graduated from Colorado State University with a degree in English Language and Education. She and her husband, Charlton, and their three children came to JECA in 2021 when they moved from northern Colorado, and she joined JECA's faculty in 2022 to teach in the Logic and Rhetoric Schools. Mrs. Haupt deeply enjoys time with her family, good food, great stories, the splendor of Creation, and seeing God's hand at work in even the smallest things. The world is rich with beauty. And the best is yet to come.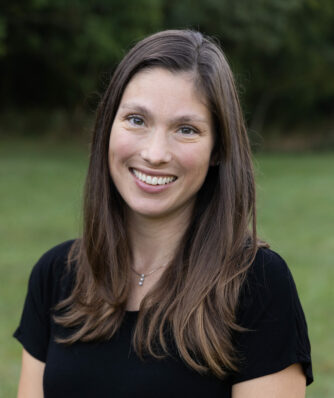 Upper School Modern Language
Debbie Hutchison
Debbie Hutchison and her husband Jake live in Whites Creek with their five children. They have been friends and fans of JECA and its mission since its beginning. After growing up a barefoot and carefree missionary kid in the jungles of Bolivia and Peru, Debbie earned a bachelor's degree in Communication Arts from Bryan College. She has delighted in educating her children (and herself) at home for the past 8 years, and began teaching Spanish at JECA in 2021. She is an enthusiastic traveler and adventurer, optimistic gardener, a foodie and reader, and grateful servant of Christ.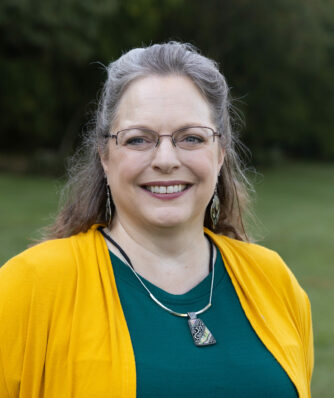 Upper School Math and Science Teacher
Wendy Ingram
Mrs. Ingram has a Bachelors in Chemistry with a minor in Biology from MTSU. She worked in an environmental laboratory for 15 years after college. In 2006, she began teaching at Pioneer Christian Academy, teaching science and Spanish for a little more than three years. When PCA closed, she taught science, computer science, coding and math at Pleasant View Christian School over the last 13 years. She and her husband, Mark, chaperoned student trips to Europe in 2015, 2017, and 2019 to the British Isles, France, Spain and Italy. Her love to travel started with the student exchange program in high school, hosting a girl from Peru and then spending her summer with the Peruvian family. The Ingrams have two adult children and three grandchildren.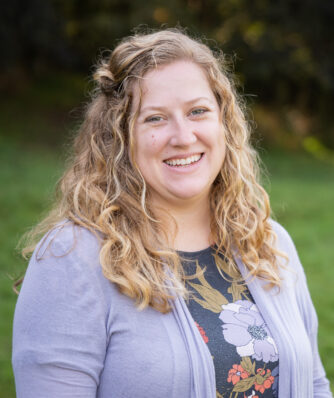 School Librarian
Caroline Jantz
Mrs. Jantz joined JECA in 2018. She has degrees from Furman in political science and Latin and a Master's Degree from Trevecca Nazarene University in Library Science. She lives in Nashville with her husband John and their two young children. The Jantzes are members of Midtown Fellowship.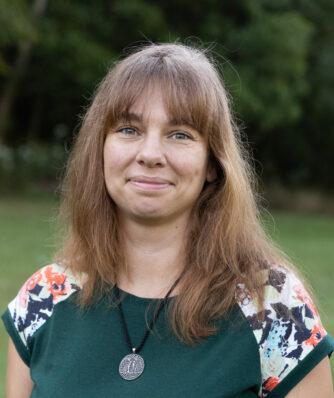 School Custodian
Christal Johnson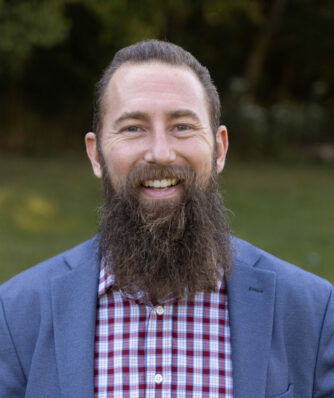 Head of Upper School
Jonathan Jones
Mr. Jones earned his B.S. in Bible and a B.M. in Piano Performance from Cairn University. He also did his graduate work in Music History at Temple University. He formerly served as the Headmaster of Stratford Classical Christian Academy, Principal at Tall Oaks Classical School, and Pastor at Royal Palm Presbyterian Church. Mr. Jones resides in Goodlettsville with his wife and nine (soon to be 10) children. In addition to being an accomplished musician, he is an avid tennis player, die-hard Philadelphia sports fan, and enjoys refined cuisine.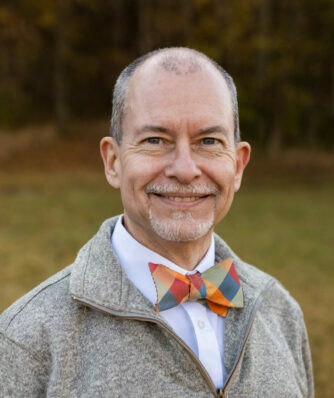 Upper School Bible / JV Volleyball Coach
David King
Mr. King began at JECA in 2011. After earning BA and MA in Bible from BJU, he taught and administrated in several different Christian schools before settling with his family in Tennessee. He is married to Jill and delights in spending time with her and their three children. He enjoys cooking, barbequing, reading, gardening, and is a devoted fan of the Cleveland Browns.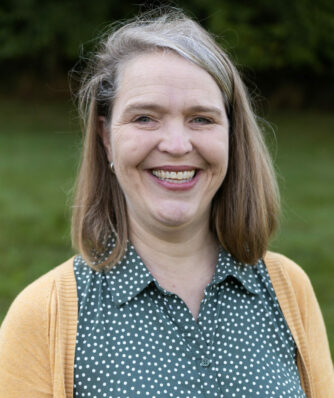 Kindergarten / Testing Coordinator
Jill King
Mrs. King holds a degree in Elementary Education and has been behind the podium for 20 years, with 11 of those years in Kindergarten. The Kings have been with JECA since our inaugural year (2009), and Jill has been serving as the lead Kindergarten teacher (MWF) at JECA since 2010. Mrs. King enjoys thrift/bargain shopping, reading, Golly G's ice cream, and all things related to baseball in St. Louis.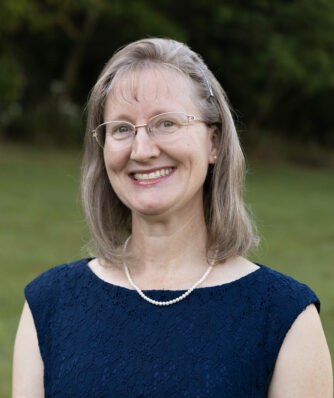 Grammar and Logic School Math and Science
Debby Layman
Mrs. Layman graduated from Bob Jones University with a B.S. in education. She and her husband Carl live in Old Hickory and have three children. She began teaching part-time at JECA in 2010 and went full-time in 2019.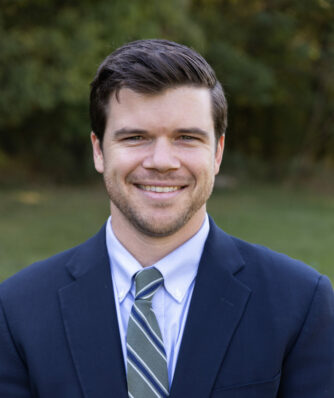 Upper School Humanities
Clint Lum
Joining us in 2021, Mr. Lum teaches humanities, liberal arts, and theology in the upper school. He earned a Bachelor's and Master's degree at Texas A&M University, studied for a Ph.D. at the University of Illinois Champaign-Urbana, and earned a certificate of biblical and theological studies at Covenant Theological Seminary in St. Louis, Missouri. Currently, Mr. Lum is reading for a Master's in humanities and classical education at the University of Dallas. His wife (Kyla) and their two boys (Jonathan and Oliver) live in Greenbrier and are members of the Orthodox Presbyterian Church. Mr. Lum enjoys hiking, fishing, reading the works of the Inklings, and jumping on the bed with his boys.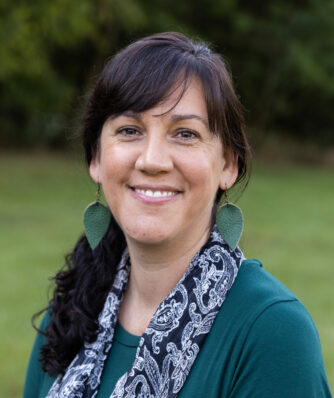 1st Grade
Beth Morrow
Mrs. Morrow earned an elementary education degree from Murray State University, where she met her husband, Ben. She has loved teaching first grade since the moment she joined JECA in 2017. Her husband is the Senior Pastor of Miracle Baptist Church in LaVergne, and they have three children who attend JECA. Beth's favorite activities are collecting books and reading, sipping coffee with too much creamer, singing loudly in her van (much to the chagrin of her kiddos), eating Mexican food, and helping children develop a love for reading good stories.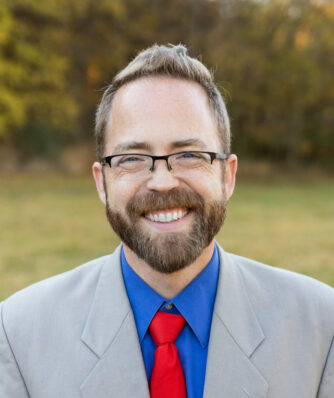 Upper School Math, Science, and Bible
Robert Murphy
Mr. Murphy came to us from St. Louis in the fall of 2021, along with the four other members of his family, where he has been teaching mathematics for 10 years at a Christian school. He completed his Masters in Mathematics for Educators from Webster University in 2020, and his Masters in Divinity from Covenant Theological Seminary in 2015. Before St. Louis, he lived near Seattle in Washington State for 15 years. Before that, he grew up as a military child, living all around the world, including Germany, Japan, and Korea.
Logic School Latin
Jessica Murphy
Mrs. Murphy is originally from the Pacific Northwest. She met her husband, Robert, at Western Washington University where she earned her B.A. in Human Services. For the past 17 years, her primary occupation has been educating her three children, Reason, Elanor, and Violet. After 10 years in St Louis, MO, the Murphys moved to Springfield and look forward to exploring Tennessee after joining JECA in 2021.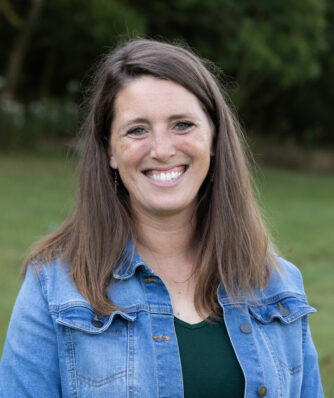 School Gardener
Anna Ostrander
Mrs. Ostrander moved to Nashville with her family in 2006 from Kansas. She graduated from Kansas State with a Bachelor of Science. Anna attends Immanuel Nashville Church and has three boys in the Grammar school. She joined our staff in 2021, and you may see her and their dog Harper working in the flower beds after school.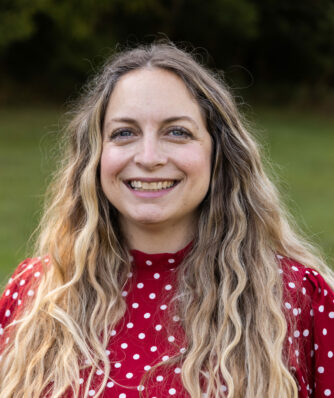 3rd Grade
Megan Patterson
Mrs. Patterson is a JECA mom to three girls and transitioned from a Teacher's Aide to one of JECA's third-grade Grammar School teachers. Megan and her husband Randy live in East Nashville, and she has been full-time with us since January 2020.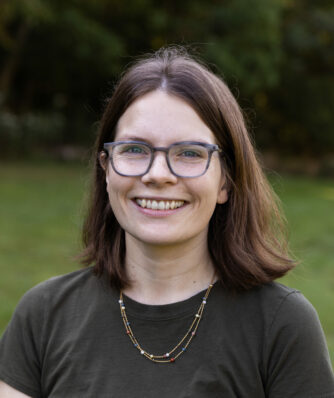 Upper School Grammar/Comp and Senior Thesis
Kelsey Peterson
Kelsey Peterson joined JECA in the fall of 2022. She formerly taught at the collegiate level, most recently at Pennsylvania State University. She holds a B.A. in English from the University of Rochester and an M.F.A. in Writing from Washington University in St. Louis. When she's not goofing around with her two girls, cooking elaborate French meals with her husband, or trying to (re)write a novel, she's falling asleep on the couch while reading a book or watching tennis.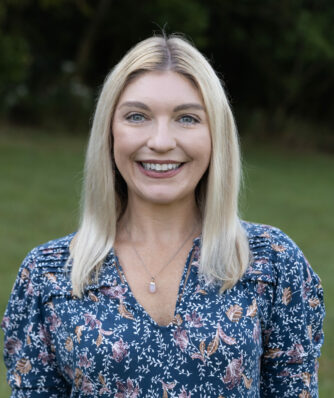 Grammar School Aide
Karla Pulokas
Mrs. Pulokas has a B.S. in nursing from San Diego State and has worked as a cardiac RN and a public health nurse. She and her husband Jim grew up across the street from each other in the tiny town of Towanda, IL and have been married for 19 years. They moved from San Diego to Hendersonville in 2013, and have three children at JECA: Colton (8th), Savannah (5th), and Brooklyn (3rd). They attend Calvary Chapel Long Hollow in Goodlettsville.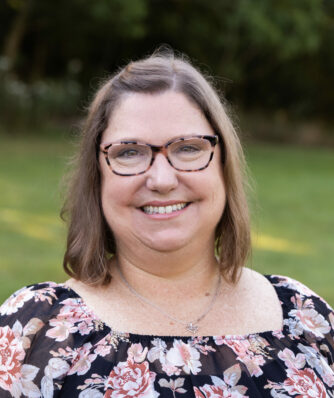 5th Grade
Brandy Rouhotas
Mrs. Rouhotas has been teaching for over 20 years after graduating from the Master's University in Southern California with a degree in Liberal Studies: Elementary Education. After living in California during her childhood, Brandy and Steve moved to Tennessee shortly after getting married and joined JECA in 2019. They live in Greenbrier and have been blessed with a daughter, Libby, and a son, Tad. Their family currently attends Grace Community Church in Brentwood. Mrs. Rouhotas enjoys spending time with friends over a cup of coffee, reading books, and discovering new and interesting restaurants around Nashville.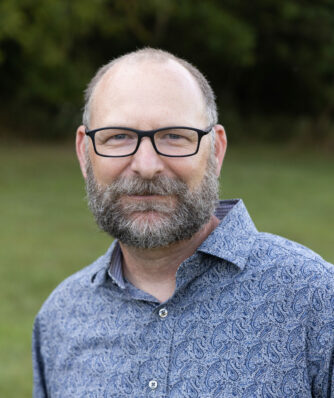 PE / XC Coach
Steve Rouhotas
"Coach" Rouhotas and his family have been a part of the JECA family since the fall of 2014. He served in the USARMY as an Infantryman before reclassifying to the medical field, graduating from The Academy of Health Sciences at Ft. Sam Houston, TX in 2001, and works in a local Trauma Hospital here in Nashville. Coach Rouhotas has been involved with our Cross Country Program for the past 4 years and is now the XC Head Coach. In 2021, he joined the JECA Faculty as the Upper School PE Teacher. Steve richly enjoys his family, travel, good stories, and seeing God's handiwork in all things on all scales.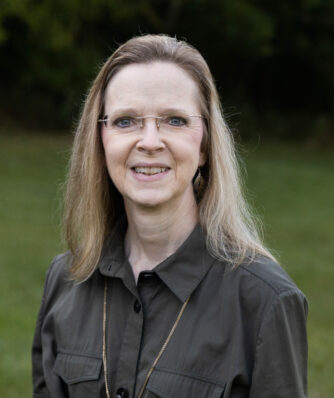 5-12 Art
Jami Shumate
Mrs. Shumate began teaching visual art at JECA in 2012. After earning a BFA degree in studio art, she worked as a professional artist for 15 years before transitioning to a teaching career. Jami is married to Johnny and they have one son. She enjoys a perfectly brewed pot of afternoon tea, dark chocolate, English roundhand, good books, and fostering creativity in children by sharing her love of all things art with them.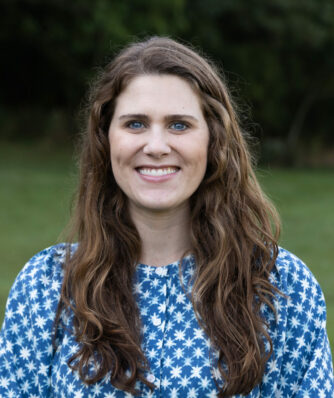 Receptionist / School Nurse
Jessica Smith
Mrs. Smith is a Registered Nurse with a Bachelor of Science in Nursing from Belmont University. She has an array of experience including adult critical care, pediatric critical care, and adult oncology infusion. She is married to her husband, Doug, and they have one son, Tucker, who has attended JECA since Kindergarten. Mrs. Smith enjoys all things outdoorsy, drinking too much coffee, and trying to complete one of the various books she is reading.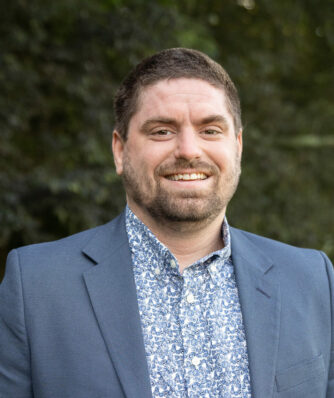 Athletic Director
Dustin Thomas
Mr. Thomas came on board as the Athletic Director just before the 2019-2020 school year. He is married to his wife, Sierra. They attend The Movement Church in Hendersonville. He is studying Business Administration at Vol State. We are blessed to have him coordinating the logistics for all of our sporting events and coaching Varsity Boys Basketball.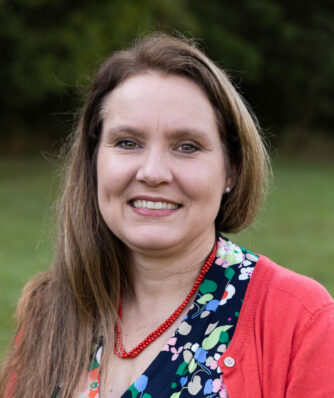 1st Grade
Lisa Ward
Mrs. Ward has a degree in early childhood education and is a long-time homeschool mom. Joining JECA in 2017, she teaches Kindergarten two days a week and helps with Student Support on Fridays. She and her husband Ben attend Reformed Baptist Church of Nashville. They have four children and recently moved to Goodlettsville from Lebanon.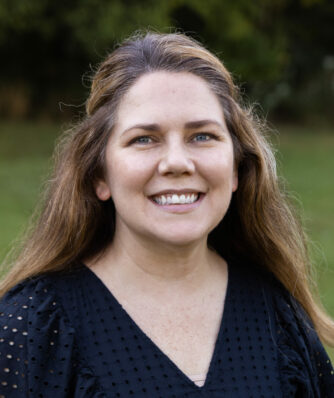 4th Grade
Shauna Williams
Mrs. Williams holds a B.S. in P-5 Elementary Education from Campbellsville University and an M.Ed. in Teaching and Learning from Union University. After 11 years of teaching at a traditional Christian school, Mrs. Williams stepped full-time into her most significant teaching role as a mother to Theo, Madeline, and Josephine. She returned to the classroom in the Fall of 2020 as a substitute at JECA, then transitioned to full-time in 2021. She and her husband Ted live in Gallatin and attend Immanuel Nashville.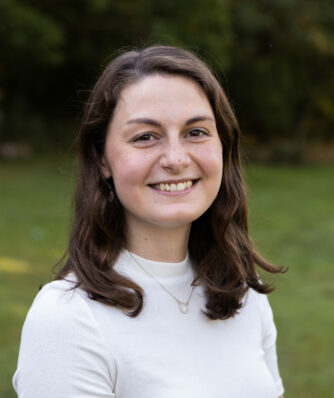 6th Grade
Hannah Wilson
Originally from eastern North Carolina, Ms. Wilson moved to Nashville to join the JECA faculty as a 6th grade teacher in 2022. She earned her B.A. in English from Liberty University in 2021, taking a special interest in children's and young adult literature. When not spending time reading and writing, she can be found drinking iced coffee, playing games with friends, and driving around with the windows down, listening to country music.
"A teacher affects eternity; he can never tell where his influence stops." - Henry Adams