Five Summer Reading Suggestions (+ Two Bonuses)
JECA
Jenn Casterline
May 21, 2020
Oh, I know you have your stack of next reads all ready. We all have that backlog. But don't you love it when a book strikes you with interest so that it has to be the very next one? I've got six (dozen) of those waiting too. Contrarily, there are those flying so fast that you need some focus to help you slow down and pick something worth reading from the mass of books worth reading; choose one of these to start. And then there are those who need to get out of your genre ruts and read more broadly or those who haven't read a book since junior high or those are looking for a challenge. I hope one of these might grab you or compel you to follow up and ask for more reading guidance.
Here are some books that I strongly commend you consider for your summer reading…because adults should be lifelong learners. [Bonus points for JECA students who read these.]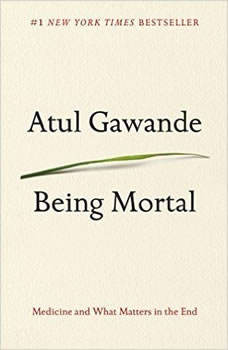 Being Mortal: Medicine and What Matters in the End, Atule Guwande – I'm not a high retention reader so reading important, solid books repeatedly is a help to me. I've read Being Mortal three times. I commend it to all adults who are aging or have aging parents or know people who are aging. I think it's important to consider the question about whether, "just because science can, should it?" Guwande is a good voice to start with in the discussion. Guwande is a noted researcher and surgeon. Feel free to take my word for it, but I love that nine of my friends on Goodreads have read this book and have taken the time to give it 4 or 5 stars.
"Our ultimate goal, after all, is not a good death but a good life to the very end."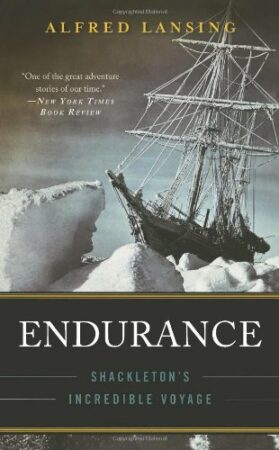 Endurance: Shackleton's Incredible Voyage – Alfred Lansing – A harrowing survival? story from one of the last great expedition attempts. Men want to conquer the globe, but the terrifying war against the forces of natures is inspiring and harrowing both. Want to learn how to do hard things? Take notes of Shackleton and his men.
"Fortitudine vincimus—"By endurance we conquer."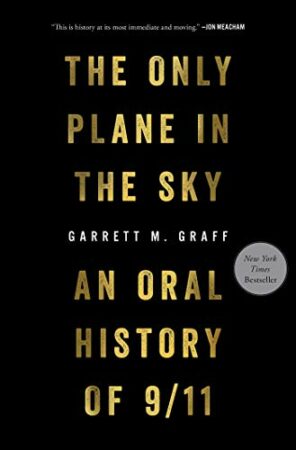 The Only Plane in the Sky: An Oral History of 9/11,  Garrett M. Graff – You remember where you were on 9/11 and how that day played out for you. Get the 360-degree account from those who were living it as air traffic controllers, fighter pilots, bystanders, politicians, etc. The audio version of this is a beautiful oral history and is the version I most recommend.
"We took the time to shake each other's hands and wish each other good luck and 'Hope I'll see you later,' which is especially poignant for me because we all had that acknowledgment that this might be our last day on earth and we went to work anyway."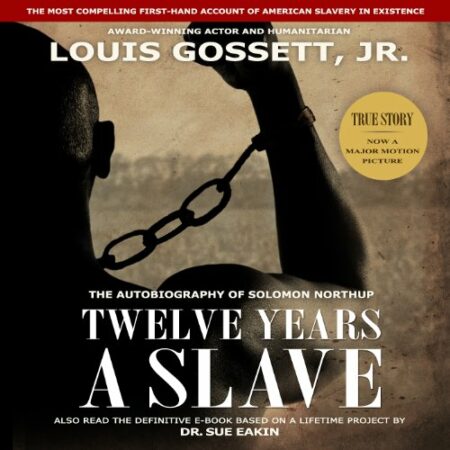 Twelve Years A Slave, Solomon Northrup – Yes, I'm recommending a book that details the worst a man can get. The first 85% of this book is gut wrenching. The last 15% is worth the wait as the glorious freedom is achieved. The Gospel is on full display in this book. Don't put this book aside simply because you saw the movie. Read it, but I would strongly commend to you the sterling audio version of this book narrated by Lou Gossett, Jr.
"And what difference is there in the color of the soul?"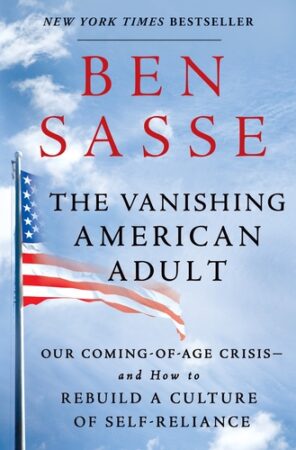 The Vanishing American Adult: Our Coming-Of-Age Crisis–and How to Rebuild a Culture of Self-Reliance, Ben Sasse – From cover to cover, this is a such a helpful, refreshing answer to our too-much culture. It's a way of rethinking about our day to day living and it's a great guide for parents to lead their children through the morass of being a modern. But it's not just a parenting book.
"Wealthy societies, for reasons largely well-intentioned but now producing unintended consequences, are making it easier for their teens to avoid the rigors and responsibilities of becoming a grown-up. Arnett calls those years the 'self-focused age,' when there are few real responsibilities, few 'daily obligations,' limited 'commitments to others.' In a stage when young people were once supposed to learn to 'stand alone as a self-sufficient person,' they find themselves increasingly paralyzed by over-choice. There are nearly unlimited personal-social options yet too few concrete work-related accomplishments."
_______________________
Oh, you already read mostly non-fiction (like me)? Here are two fiction reads I would commend.
True Grit, Charles Portis – Few movies live up to the book. This one does. There are differences, but they are slight. The 1969 (John Wayne) version adds a few extra true-to-book scenes that the 2010 does not have (but also adds at least one farcical). The 2010 version is stunning, beautiful, powerful. The 1969 is ugly and poorly-acted and I don't want to watch it again. All the best lines of the book are in the movie. It's a powerful go-and-find-him adventure with well-written monologue that is well-set, uncomplicated, well-appointed. Even the afterwards is good.
"As he drank, little brown drops of coffee clung to his mustache like dew. Men will live like billy goats if they are let alone."
Fahrenheit 451, Ray Bradbury – I read this dystopian classic book for the first time in 2019, and I found it a compelling story that speaks (among other things) about the power of the written word.
"With school turning out more runners, jumpers, racers, tinkerers, grabbers, snatchers, fliers, and swimmers instead of examiners, critics, knowers, and imaginative creators, the word 'intellectual,' of course, became the swear word it deserved to be."
Learning isn't just for the school year. Have a great summer reading!
Mr. Boomershine